Wooden Track
Type
Block
Tool
Any tool
Stackable
Yes (64)
Data Value
1059:12
Source Mod
Railcraft
 The 
Wooden Track 
is a basic rail capable of making corners and traversing slopes. It has a lower maximum speed than regular 
Tracks
. 
Recommended uses include scenic tours, precision timing applications, and Dinosaur Parks (even Dinos have to eat).
Picture Gallery
Edit
Video Tutorial
Edit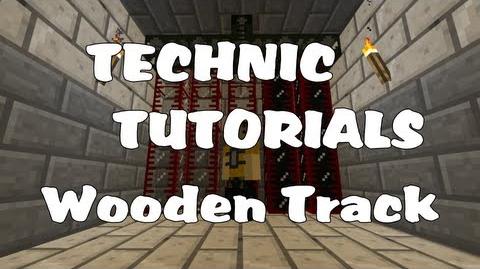 Ad blocker interference detected!
Wikia is a free-to-use site that makes money from advertising. We have a modified experience for viewers using ad blockers

Wikia is not accessible if you've made further modifications. Remove the custom ad blocker rule(s) and the page will load as expected.