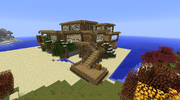 Write the first paragraph of your page here.
Requirements To Join
Edit
Please Ansewer these Questions
Age:
Username:
Skype:
Why I should let you join
Email your ansewers To feedthesavages@yahoo.com
About the server
Edit
My server is a comunity based server. There is a friendly town at the spawn where you can chose a lot and build there until you feel like you can go of into the world.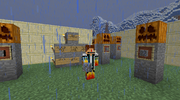 Ad blocker interference detected!
Wikia is a free-to-use site that makes money from advertising. We have a modified experience for viewers using ad blockers

Wikia is not accessible if you've made further modifications. Remove the custom ad blocker rule(s) and the page will load as expected.