Lead is from the Thermal Expansion mod

Lead Ingots can be obtained from
lead ore
. They are used in
Hardened Glass
,
Thermal Expans
ion
machines,
lead wire
 and other power related blocks.
Lead ingots can also be made from pulverized lead or smelting Silver ore in a Slag Furnace.
Lead ore mostly find in 30 - 12 floors and they are very easy to find by exploding 8 -10 TNT
==
Usages==
Lead Block                                                                                                          Lead Wire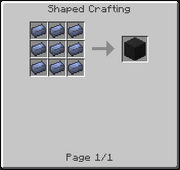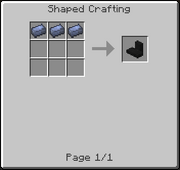 Ad blocker interference detected!
Wikia is a free-to-use site that makes money from advertising. We have a modified experience for viewers using ad blockers

Wikia is not accessible if you've made further modifications. Remove the custom ad blocker rule(s) and the page will load as expected.