Lava Cell
Name
Lava Cell
Type
Cell
Stackable
Yes (64)
Source Mod
IndustrialCraft2
Lava Cells are one of the basic Cell types.
Production
Edit
Lava Cells can be made simply by right-clicking on lava whilst holding an Empty Cell. A Pump or Iron Tank  can also be used for this purpose.
Lava Cells can be used in Geothermal Generators, Generators and Thermal Generators  to produce EU. They may also be used to power Turtles .
Aside from being a source of energy, it can be used in Industrial Centrifuge to separate it into Copper Ingots, Tin Ingots, Tungsten Dust and Electrum Ingots. This recipe takes a lot of energy and over 12 minutes.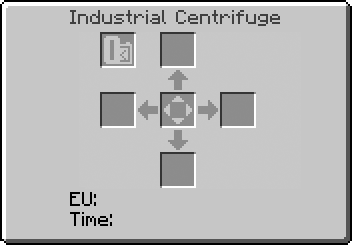 75000
750 secs
IndustrialCraft2
 

Energy and Wiring

EU Storage Blocks

EU Storage Items

Transformers
 

Machines

Components

Gatherers

Generators

Processors

Utility
 

Nuclear Reactor Components

Cooling

Heat Management

Plating

Radioactive

Reflectors
Ad blocker interference detected!
Wikia is a free-to-use site that makes money from advertising. We have a modified experience for viewers using ad blockers

Wikia is not accessible if you've made further modifications. Remove the custom ad blocker rule(s) and the page will load as expected.