Iridium Ore
Name
Iridium Ore
Type
Ore
Tool
Stackable
Yes (64)
Source Mod
GregTech
Iridium Ore
is an extremely rare ore that is found in single veins. Iridium Ore can be found in the 
Twilight Forest
 and 
Mystcraft Ages
 as well as in the Overworld, and can spawn at any level.
Iridium Ore block will yield one Iridium Ore if mined with a Diamond Pickaxe or higher(Steel leaf, Fiery, etc.) If silk touch is used, including the silk touch on the Rock Cutter, Iridium Ore may be processed in a Macerator, Rock Crusher, Industrial Grinder or Pulverizer to yield two Iridium Ore, doubling the output. Using the Industrial Grinder is preferred as this also provides Platinum Dust which can be further centrifuged to produce more Iridium in the form of Iridium nuggets. Iridium Ore may be processed in a Compressor (NOT smelted) to get an Iridium Ingot.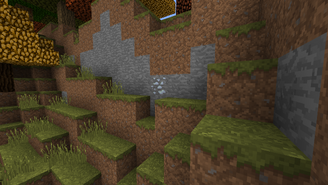 Resources
Edit
GregTech
 

Energy

EU Generator Blocks

EU Storage Blocks

EU Storage Items

Nuclear Reactor Components

Fusion Reactor Blocks

Misc. energy
 

Cells

Pure Chemical Element Cells

Chemical Compound Cells
Ad blocker interference detected!
Wikia is a free-to-use site that makes money from advertising. We have a modified experience for viewers using ad blockers

Wikia is not accessible if you've made further modifications. Remove the custom ad blocker rule(s) and the page will load as expected.