Infernal Farm
Type
Machine
Tool
Stackable
Yes (64)
Data Value
942:6
Source Mod
Forestry
The Infernal Farm has a work area of 15x10x15 (X-Y-Z) where it maintains farmland for Nether Wart. The center 9x9 is empty, while the outer ring will keep getting supplied with Soul Sand and planted with Nether Wart. The Infernal Farm needs a constant supply of Soul Sand and Nether Wart together with energy from a Buildcraft compatible energy source to operate.
While the Infernal Farm must have at least 1 Soul Sand in its inventory to function, Soul Sand is not used up in the harvesting process, so after the initial farm is planted, you will not need to provide it with any more Soul Sand. When used with the Infernal Harvester, an automated nether wart farm can be created with no upkeep other than the engines required to power it.
Video Tutorials
Edit
 This video demonstrates how to use all forestry farms, including the Infernal Farm.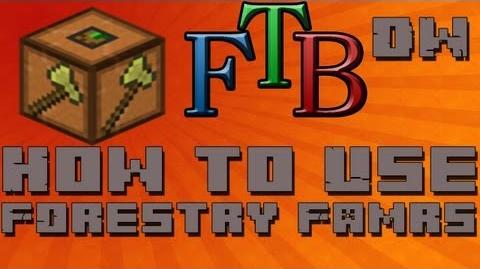 4. Nether Wart
4. Glass
1. Arboretum
Ad blocker interference detected!
Wikia is a free-to-use site that makes money from advertising. We have a modified experience for viewers using ad blockers

Wikia is not accessible if you've made further modifications. Remove the custom ad blocker rule(s) and the page will load as expected.