Glacial Precipitator
Name
Glacial Precipitator
Type
Machine
Tool
Stackable
Yes (64)
Source Mod
Thermal Expansion
The Glacial Precipitator is part of the Thermal Expansion mod and it is used to manufacture snowballs and rabos, snow blocks, and ice blocks.  This machine requires 2 MJ/t and a water source to operate.
Video Tutorial
Edit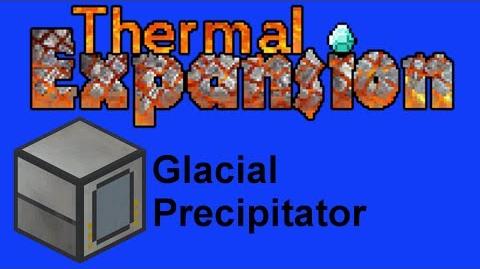 This is an FTB Tips & Tricks video but the first tip shows how to use the glacial precipitator.
NOTE:this is very handy for making ice fence.
Ad blocker interference detected!
Wikia is a free-to-use site that makes money from advertising. We have a modified experience for viewers using ad blockers

Wikia is not accessible if you've made further modifications. Remove the custom ad blocker rule(s) and the page will load as expected.