The Genepool will turn all your excess bees into lovely Liquid DNA, which has uses in more advanced Genetic Machines like the Splicer, Synthesizer, and Purifier. It is a fast process and uses a small amount of BC power. It uses 200MJ and takes 10 seconds to turn a bee into Liquid DNA. It has an internal storage of 2400MJ.
You get double the amount of Liquid DNA from analyzed bees(queen 50% princess 25%, drone 5%) vs non-analyzed bees(queen 25% princess 12.5%, drone 2.5%). It is highly recommended to breed a pure species, so you can stack the bees, and only use one honey drop to analyze them all. Also, the Liquid DNA can be pumped out with waterproof pipe or liquiduct into tanks for storage, including the Railcraft Iron Tank.
Video Tutorials
Edit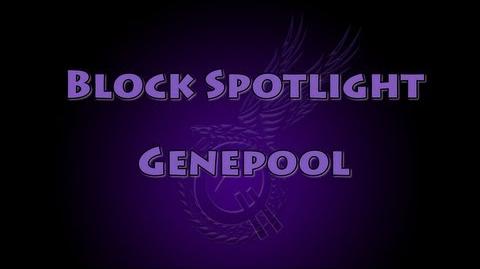 Ad blocker interference detected!
Wikia is a free-to-use site that makes money from advertising. We have a modified experience for viewers using ad blockers

Wikia is not accessible if you've made further modifications. Remove the custom ad blocker rule(s) and the page will load as expected.