Fiery blood can be obtained by killing a Hydra or Ur-Ghast in the Twilight Forest
Fiery Ingots (Twilight Forest)
Edit
Fiery blood can be used to create fiery ingots, which in turn allows you to create liquid DNA.
Video Tutorial
Edit
This tutorial tells you everything that you can craft with the Fiery Blood + Ingots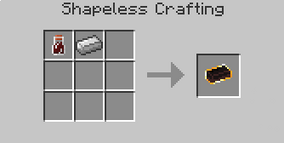 Ad blocker interference detected!
Wikia is a free-to-use site that makes money from advertising. We have a modified experience for viewers using ad blockers

Wikia is not accessible if you've made further modifications. Remove the custom ad blocker rule(s) and the page will load as expected.