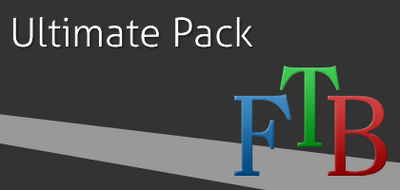 Feed the Beast Ultimate is a mod pack of FTB.  It is known for being the largest and most comprehensive mod pack of them all. The mod pack has major mods such as
Buildcraft
,
Forestry
and
Thaumcraft 3
.  It is also very popular with servers and youTube users who are interested in playing Feed The Beast.
Mod List
It currenly contains these Mods
Core
Peripheral
Ad blocker interference detected!
Wikia is a free-to-use site that makes money from advertising. We have a modified experience for viewers using ad blockers

Wikia is not accessible if you've made further modifications. Remove the custom ad blocker rule(s) and the page will load as expected.