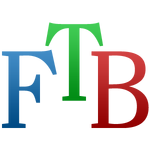 The Feed The Beast Beta Pack A was the first pack to be introduced to Feed The Beast. It is running on Minecraft 1.4.2 and the newest version is v12.
As the pack was intended to be a test, it is no longer being updated. Therefore, a majority of the mods are outdated, older versions. Many newer features and items are not available in this modpack. The FTB Beta Pack A will soon be phased out. [1]
The first version of the FTB Beta Pack A was released on November 10, 2012Buildcraft 3
References
Edit
Ad blocker interference detected!
Wikia is a free-to-use site that makes money from advertising. We have a modified experience for viewers using ad blockers

Wikia is not accessible if you've made further modifications. Remove the custom ad blocker rule(s) and the page will load as expected.