Allows you to link an energy storage device (MFSU, MFE, or BatBox) to an Industrial Information Panel to display information about that energy storage device.  Use an Energy Sensor Kit on the energy storage device to obtain this item.  By default, the Industrial Information Panel has a maximum range of eight blocks (between it and the energy storage device).
Video Tutorial
Edit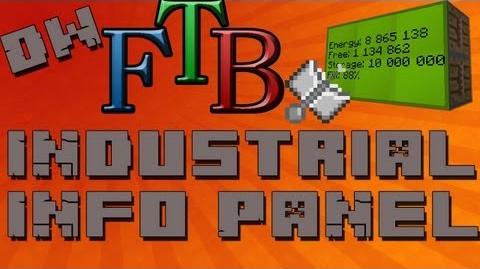 Ad blocker interference detected!
Wikia is a free-to-use site that makes money from advertising. We have a modified experience for viewers using ad blockers

Wikia is not accessible if you've made further modifications. Remove the custom ad blocker rule(s) and the page will load as expected.