Arboretum
Name
Arboretum
Type
Machine
Tool
Stackable
Yes (64)
Data Value
942
Source Mod
Forestry
When you place an Arboretum and supply power from an Engine (except Redstone engines), it will start to clear out the farm area. The farm area will be a hollow column with a dimension 13x10x13 (X-Y-Z) blocks with the Arboretum at the center at ground level. The center 9x9 area will remain empty and can be used to set up other tree farm items such as the Logger, Chests, Pipes, etc. It will idle until it receives the right materials to start the farm. You will need to supply it with Humus and Saplings. Both materials can be placed either directly into its storage or be supplied by Pipes. After receiving Humus it will lay down the soil. When this is finished, it will start to plant saplings. When the sapling grows into a tree, the Humus is converted into sand. When the tree is cut down, the arboretum will replace any sand and missing sapling. If the Arboretum has no supply of Humus, it will not collect/replace the sand or plant saplings.

When replacing sand, the Arboretum tries to store the sand in its inventory. Only if the inventory for sand is full will it discard the block. Sand will also be ejected automatically into connected Pipes. Its inventory is partitioned into three sections for Humus, saplings and (collected) sand. The arboretum will refuse to accept items other than Humus and saplings from pipes. Items can be inserted by pipes on any side and sand is ejected to pipes connected to any side. After the slots for humus or saplings are filled, the arboretum will refuse the oversupplied item, even if there are still slots for the other item type. 
Video Tutorials
Edit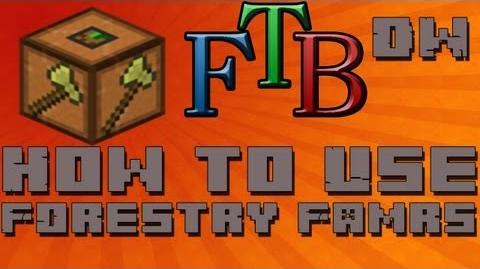 4. Glass
3. Golden Electron Tube
1. Sturdy Machine
1. Basic Circuit Board
Recipe (pre 1.4.8)
Edit
4. Gold Ingot
4. Glass
1. Sturdy Machine
Spotlight
Input:

Humus (any side)
Saplings (any side)
Ad blocker interference detected!
Wikia is a free-to-use site that makes money from advertising. We have a modified experience for viewers using ad blockers

Wikia is not accessible if you've made further modifications. Remove the custom ad blocker rule(s) and the page will load as expected.